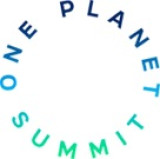 One Planet Summit
While Africa is responsible for only 4% of global greenhouse-gas emissions, 65% of the African population is considered to be directly impacted by climate change. This first regional edition of the One Planet Summit will therefore highlight the unique role of Africa as a global partner facing both challenges and opportunities, in particular in the field of innovative solutions for adaptation and resilience. The Summit will bring together high-level officials, CEOs and inspiring voices from youth, and civil society to showcase concrete achievements and breakthrough initiatives, and trigger new coalitions and commitments.
Designed as a full day of High-Level conversations and Coalition building for Climate and Environmental action in Africa, the event will start just before the opening of the high-level segment of UNEA-4, in a dedicated venue on the UN Compound in Nairobi, on March 14, from 9 am to 5 pm.
Registration, by invitation only received through email, is online https://opsnairobi.com/#
Co-chaired by Presidents Macron and Kenyatta, this High-Level Session will gather Heads of State and Ministers already involved in OPS coalitions or heading national delegation to UNEA-4 as well as representatives of the finance and the business sectors, local governments, civil society, and youth. The session will tackle two main issues: promoting renewable energy and fostering resilience, adaptation and biodiversity.
Resources and solutions for renewable energy already exist in Africa but there is a need to accelerate their financing and mainstream their development. Similarly, there are a lot of solutions on the African continent when it comes to integrated land management, increased resilience for vulnerable populations and biodiversity protection.
Media Contact:
Elysée: secretariat.presse@elysee.fr
United Nations: Shepard@un.org
World Bank Group: msheikh1@worldbankgroup.org
Website: https://www.oneplanetsummit.fr/en/
Official hashtag: #OnePlanetSummit
---